Osteoporosis and Medications: Top 5 Things to Know
Original Air Date: Thursday, January 28, 2021
For those living with osteoporosis, there are a variety of treatment options available. The primary goal of treatment is to prevent or slow bone loss and reduce the risk of fracture.
Everyone is different – some people respond better to one drug than another, while some experience side effects that others don't. It's important to speak to your doctor to assess the benefits and risks of each treatment, and determine which is best for you.
Dr. Teri Charrois, BScPharm, MSc, EdD shares information on the top 5 things that you should know about osteoporosis and medications:
· How do medications work
· How to take medications to make sure they work
· What side effects do we worry about
· What medications can cause bone loss or fractures
· What medications can increase your risk of falls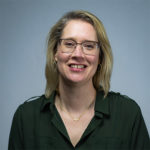 Teri Charrois, BScPharm, ACPR, MSc
Teri Charrois graduated with her BScPharm from the University of Alberta in 1997. She worked at the Grey Nuns Hospital in internal medicine for several years before completing her Master's degree in Clinical Epidemiology in 2005. Teri then worked as a Research Associate in the Faculty of Medicine, coordinating research studies in pharmacy practice.
In 2010, Teri moved to Curtin University in Perth, Australia as a Lecturer in the School of Pharmacy. She returned to Edmonton in June 2014 and started her current position as Clinical Associate Professor and Director of Practice Innovation in the Faculty of Pharmacy and Pharmaceutical Sciences at the University of Alberta. Teri is finishing her Doctor of Education from the University of Calgary.
For her clinical practice, Teri works in a multidisciplinary osteoporosis clinic once a week in the Division of Rheumatology, University of Alberta and is a member of Osteoporosis Canada's Scientific Advisory Council (SAC).