Original Air Date: Thursday, March 25, 2021
For the past 9 years, Vancouver, BC has hosted Bones 'n' Beer – an event where men gather at a favourite pub for a hearty rib dinner, paired with craft beer and listen to healthcare professionals speak to the group about men and their risk of osteoporosis.
This year, we aren't able to gather in our favourite pub but we can get together online – so grab a beverage, prepare your favourite rib meal and join other men as you learn about your bone health and a disease that affects 2 million Canadian women and men.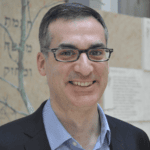 Dr. Sid Feldman is a family physician in Toronto with a long-standing interest in fracture prevention and care of patients with osteoporosis. He has been a member of Osteoporosis Canada's Scientific Advisory Council for over 15 years and was an author on OC's 2010 Clinical Practice Guideline for the diagnosis and treatment of osteoporosis, the 2015 LTC fracture prevention recommendations and is the Chair of the Fracture Risk Assessment working group for the new OC 2021 guidelines in development.
Dr. Feldman is Chief of the Department of Family and Community Medicine at Baycrest Health Sciences, and Associate Professor and Head of the Division of Care of the Elderly in the Department of Family and Community Medicine at the University of Toronto. He is vice-chair of the steering committee of the Ontario Provincial Geriatrics Leadership Office and Chair of the Members Interest Group in Care of the Elderly at the College of Family Physicians of Canada.