As pandemic restrictions begin to lift, you may be thinking about travelling. Today, in addition to considering your plans to travel with osteoporosis you must also be clear on travel restrictions and protocols regarding Covid-19.
Do you know what the requirements are regarding vaccinations to enter another province or country? For example, do you need a vaccination passport or covid testing either before leaving or on coming back to Canada? Given that details surrounding travel during the pandemic can change as new information becomes available, make sure to check the Government of Canada website for the most current information on travel requirements at https://travel.gc.ca.
It is possible to travel safely and enjoyably with osteoporosis, but there are precautions that need to be taken, as well as those related to the pandemic.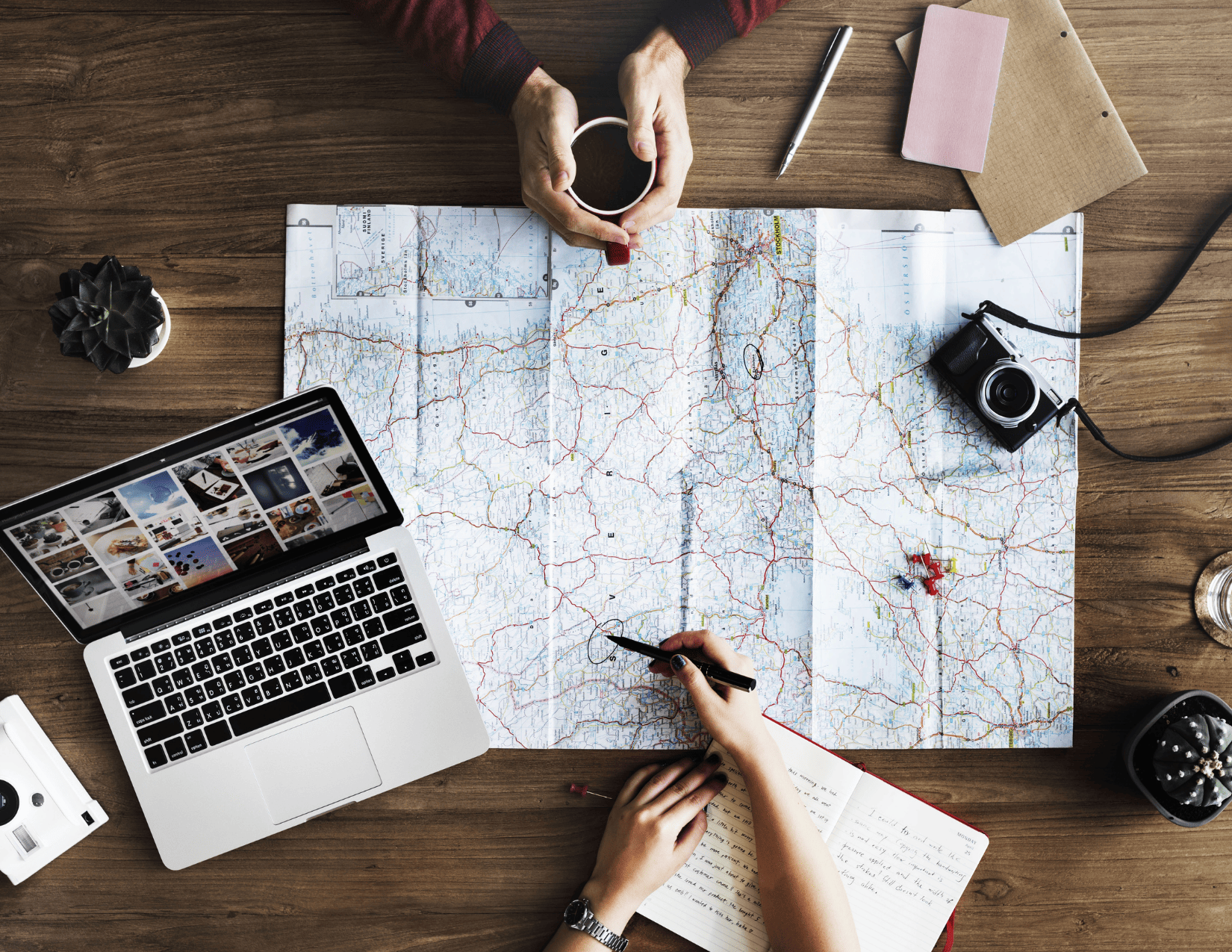 Before You Start!
Have a clear understanding of your physical and medical needs, limitations and abilities. This understanding will help you to choose a suitable destination and means of travel. Consider using a travel agent who can assist in both planning and booking a trip that meets all of your requirements. You or your travel agent should contact the airline, train line, tour companies, hotels or cruise ship to be sure that they understand and can accommodate your needs.
Your doctor can also advise you about any necessary vaccinations (apart from covid) for your trip or if you need to update any previous vaccinations. Some vaccinations can take up to six months to administer, so be sure to start this process early rather than waiting until shortly before your departure.
Keep records so you know what to expect on each leg of your journey. Accessibility standards vary from country to country, so be prepared to describe in detail the support or features you may need. For example: wheelchair assistance at the airport, extra leg room on the airplane, a seat near the aisle, a special diet, etc.
Consider travel and medical insurance because medical care in a foreign country can be very expensive. When purchasing insurance, make sure you understand age restrictions and coverage for pre-existing conditions. See your doctor for a check-up well before your departure to minimize the chance of any changes to your medications and treatment shortly before your departure.
You will also need cancellation insurance because there is always the possibility that something may happen at the last minute that requires you to change your plans.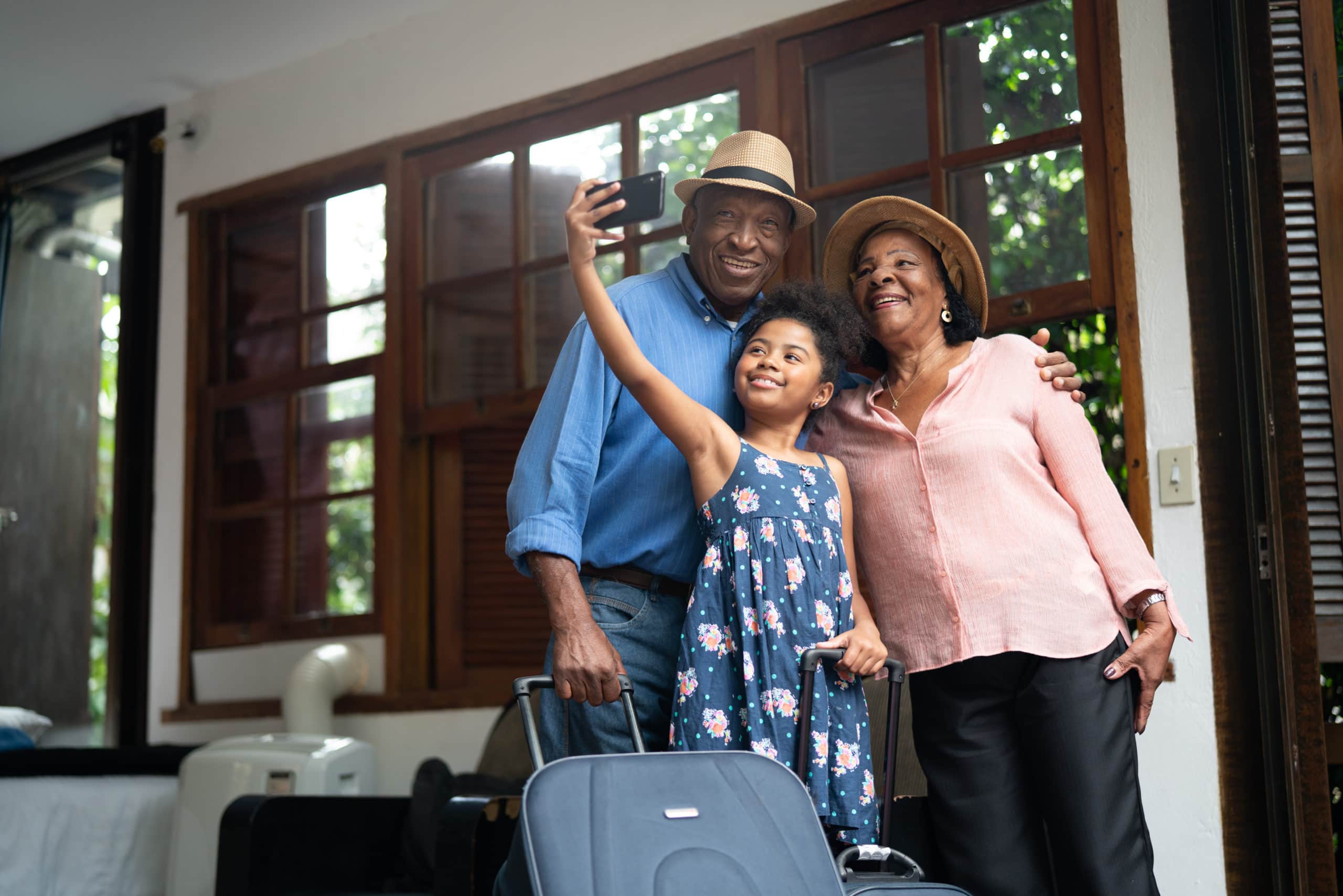 The All-Important List
It is never too early to start making a detailed list of the things you will need. Maintain a file of important papers, contacts, identification and travel documents. If you rely on your smart phone to store and manage these files, be mindful that some countries offer only limited internet access and ability to process phone transactions. Take with you a duplicate paper copy of the most important information.
List the items that you typically use and plan how to pack them so that they will be easily accessible on your trip. Are there special items that you use to help you in the kitchen, bedroom, bathroom or the car?
1) Mobility aids – Do you need a cane, walker or wheelchair all the time or just when you need to walk long distances such as in an airport, or a bus or train terminal? Consider the terrain of your destination – level ground, paved, cobblestones, lots of stairs? Will the destination be accessible with a walker or wheelchair?
Most airports and some other travel companies will provide wheelchair and other mobility services. Contact the airline, bus or train line in advance if you need this temporary service.
If you need a mobility aid all the time, consider bringing your own. You should contact the travel line ahead of time to ensure that they can accommodate your mobility aid, especially if it is a walker or wheelchair, because larger aids will require some form of storage while you travel.
If you do not need a mobility aid but you tire easily, consider bringing along a fold-up cane or lightweight folding chair, as tourist attractions often have long waiting lines. These items are available in home healthcare supply stores and/or in camping stores.
If you use aids to reach or pick up, don't forget to bring your reacher, a daily living aid to help you grab out of reach items. Folding reachers are available.
2) Back and neck supports – If you are planning a long flight or a long bus or train ride and you suffer from back or neck pain, consider bringing along a portable back support that will fit into the seat of the plane or bus and a curved travel pillow to support your neck. These can be found in almost any home healthcare supply store.
3) Flashlight – A pocket flashlight may help you see where you are walking on unfamiliar streets or in an unfamiliar room. A small flashlight or book light can also be helpful when reading a book or menu in low-level lighting. Remember to take extra batteries.
4) Shoes – Every traveller needs a sturdy, comfortable pair of shoes. Shoes and sandals should have low heels and a rubber sole with a good tread. They should not slip off your feet. If you buy new shoes, wear them a few times before your trip to be sure they are comfortable and fit properly.
5) Baggage – Travel as lightly as possible. Perhaps use two lighter bags instead of one heavy one. Use bags and carry-ons with wheels and long pull handles that are easier to manage.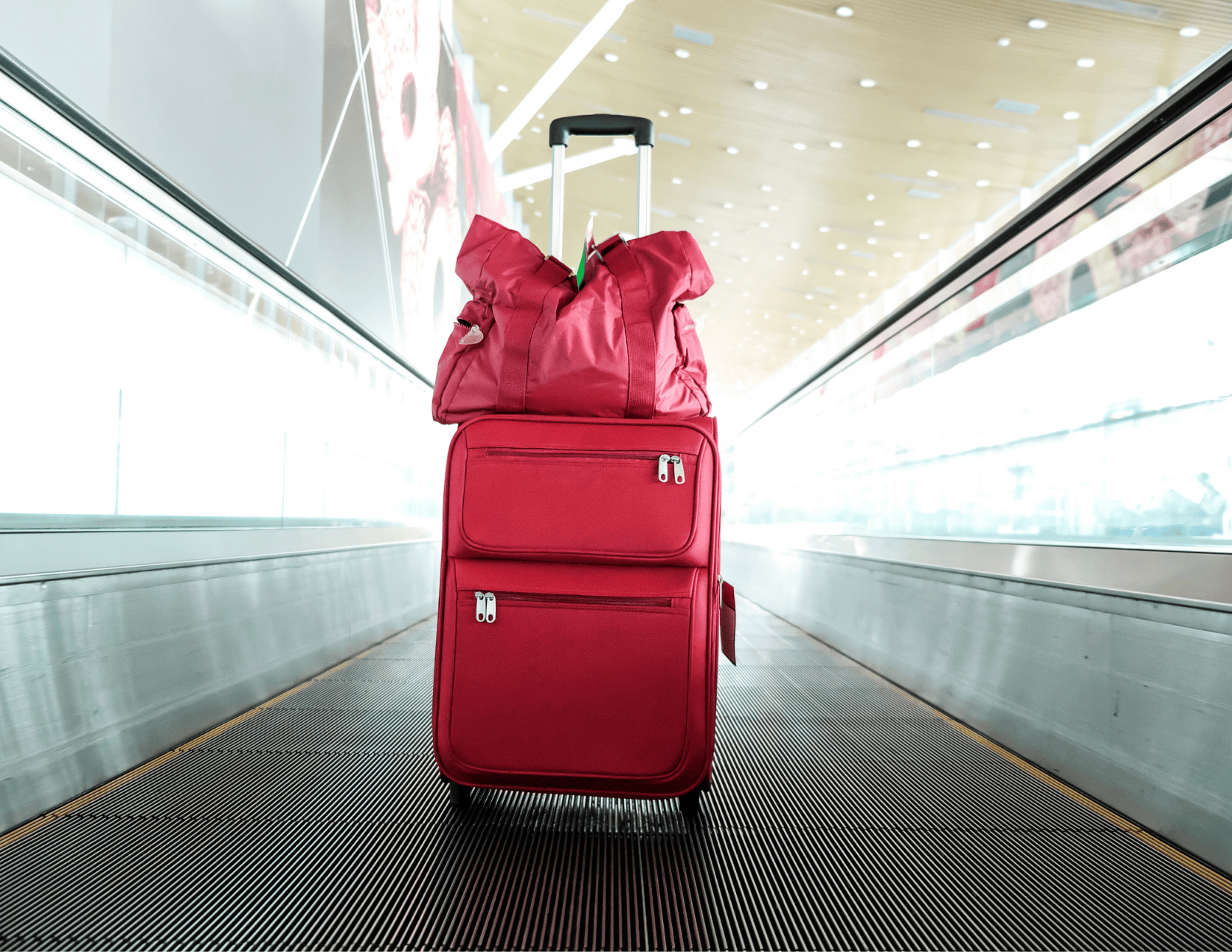 6) Medications
a) Make sure you pack an adequate supply of all your medications, vitamins and other supplements. Take enough for the duration of your trip plus a few days' extra in case there is a change to your schedule. You must carry your medications in their original, labelled bottles and packaging.
b) If you take many medications and supplements and they are difficult to organize, ask your pharmacist to put them in a labelled blister pack. Pharmacy-labelled prescription medications will help you get through customs much more easily than unlabelled containers of "mystery" pills.
c) A note from your doctor may also help ensure easy passage for you and your medication through security and customs checkpoints, especially if you require the use of controlled substances, such as sleeping pills or narcotic pain killers, or need to carry needles for injectable medications such as insulin, Forteo® Prolia® or Evenity®. If your trip interrupts the timing of Prolia, ask your doctor if you can take it before or after the trip. If the timing of Evenity intersects with your trip, talk to your doctor.
d) Pay special attention to liquid medications. Without proper identification – the original prescription label and that note from your doctor – liquid medication may not be allowed through customs.
e) Does your medication need to be kept cool? Take it along in a small cooler with an ice pack. On the plane, you may be permitted to put your medication in a refrigerator while you re-freeze your ice pack in the plane's freezer. Make sure you ask the airline ahead of time if they offer that service. Most hotels will offer you a small refrigerator.
f) Carry all of your medications with you in your purse or carry-on bag. This eliminates any problems if you are delayed or your luggage is lost.
g) Make a list with the names, addresses and contact information of all your doctors, family members and pharmacist to carry with you. Also bring a brief medical history, including a list of any allergies. Don't forget to bring along any medic-alert information.
h) If you have concerns about travelling with medication, contact your airline provider to confirm details.
7) Insurance and emergency contacts – Carry your insurance coverage details and contact information with you and leave a copy with a friend or relative at home. Arrange to have someone whom you will contact if your ticket, passport or wallet is lost or stolen. Remember that telephones in other countries may work differently from in Canada. You may wish to carry the contact information for the Canadian Embassy of the country you are visiting.
Credit: COPN, the Canadian Osteoporosis Patient Network is the patient arm of Osteoporosis Canada, a national network of people living with osteoporosis. Get Unbreakable, COPN's e-newsletter.