"Patient engagement" is a concept that first appeared around the year 2000 in the United States and is now a growing movement in many countries, including Canada. The core idea is very simple: the patient voice matters.
Dedicated Osteoporosis Canada volunteer Christine Thomas is one of those voices. She not only lives with osteoporosis, but she is also an author and an advocate for meaningful patient involvement in disease research and management.
According to the World Health Organization (WHO): Patient engagement is increasingly recognized as an integral part of health care and a critical component of safe people-centered services. Engaged patients are better able to make informed decisions about their care options. In addition, resources may be better used if they are aligned with patients' priorities and this is critical for the sustainability of health systems worldwide.
Christine's experience is grounded in her volunteer roles with Osteoporosis Canada's patient group COPN, and the Institute of Musculoskeletal Health & Arthritis (IMHA) of the Canadian Institutes of Health Research (CIHR), where she is a Patient Engagement Research Ambassador.
"With meaningful patient engagement, we patients are no longer the passive recipient of decisions made by others. We become active participants in shaping those decisions."
Christine adds that "patient" here means caregivers and family members as well as the person living with the disease — in other words, all the people directly affected by its impact.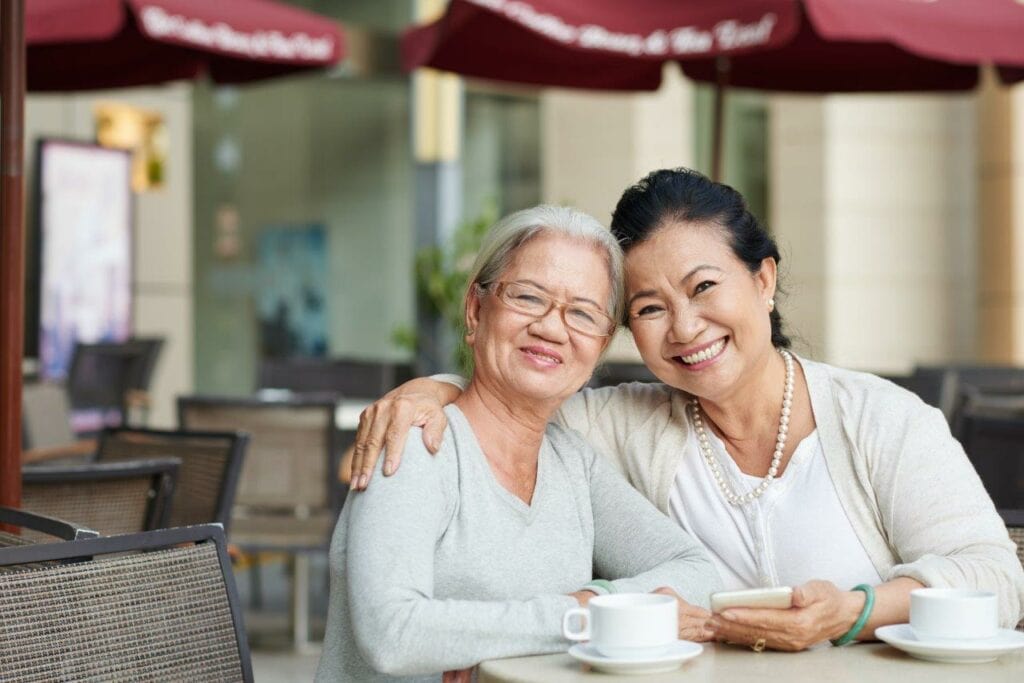 Types of Patient Engagement
There are two main ways to become engaged as a patient.
The first is with a research project, as research used to be generally carried out on patients – but not with patients. Now, patient partners can help set priorities, develop research questions, conduct some of the research, and participate in sharing the results. Patient engagement leads to more relevant research priorities and recommendations. For example, Christine is one of the patient partners working on the update of the Osteoporosis Canada Clinical Practice Guidelines for the diagnosis & management of osteoporosis in Canada.
The second way to engage is for personal benefit as more and more institutions offer an online patient portal. For example, The Ottawa Hospital has MyChart – an online portal which gives patients a tool, allowing them to take an active role in their own health care —including tracking appointments, visiting summaries and test results, and then using this information to help shape their daily behaviour and prepare for future appointments. These portals which drive patient/provider engagement are an important first step towards shifting healthcare from a reactive model to one that embraces proactive and preventative healthcare at the primary level.
Ways to Engage
Would you like to raise your voice and be more engaged? Here are some suggestions:
Watch out for appropriate research projects and consider applying to take part.
Join any patient portals being offered by your own healthcare institutions and make active use of their opportunities.
Consider sharing your own story with other osteoporosis patients. You can submit your story on the Osteoporosis Canada website here.
Join a support group about how to live well with osteoporosis and to begin networking with others. Learn more here.
Learn about the IMHA here.
Christine Thomas knows the benefits of patient engagement firsthand.
"My voice matters. Your voice matters. Every patient's voice matters."
Whichever way patients engage, they benefit. They learn more, do more and feel empowered. Engaged patients make better decisions for themselves and they help researchers make better, more relevant decisions that benefit others as well.
---
Credit: COPN, the Canadian Osteoporosis Patient Network is the patient arm of Osteoporosis Canada, a national network of people living with osteoporosis.
Get Unbreakable, COPN's e-newsletter.