Osteoporosis can have a significant impact on our physical and emotional well-being including how broken bones and the diagnosis of osteoporosis can affect our sexuality and intimacy.
Sexuality can be about how you identify sexually and who you are physically, emotionally, and spiritually attracted to. Being sexual can be more than having sex, and can include touching, kissing, flirting as well as having sex.
Intimacy can be emotional and/or physical, may or may not include sex and can be about feelings of closeness, emotional connections and feeling supported in a personal relationship.
Two people can be very intimate and involved in a social and emotional context (e.g. best friends) yet never sexual with each other. However, two people can be very sexually involved but never intimate with each other. Many relationships are both sexual and intimate.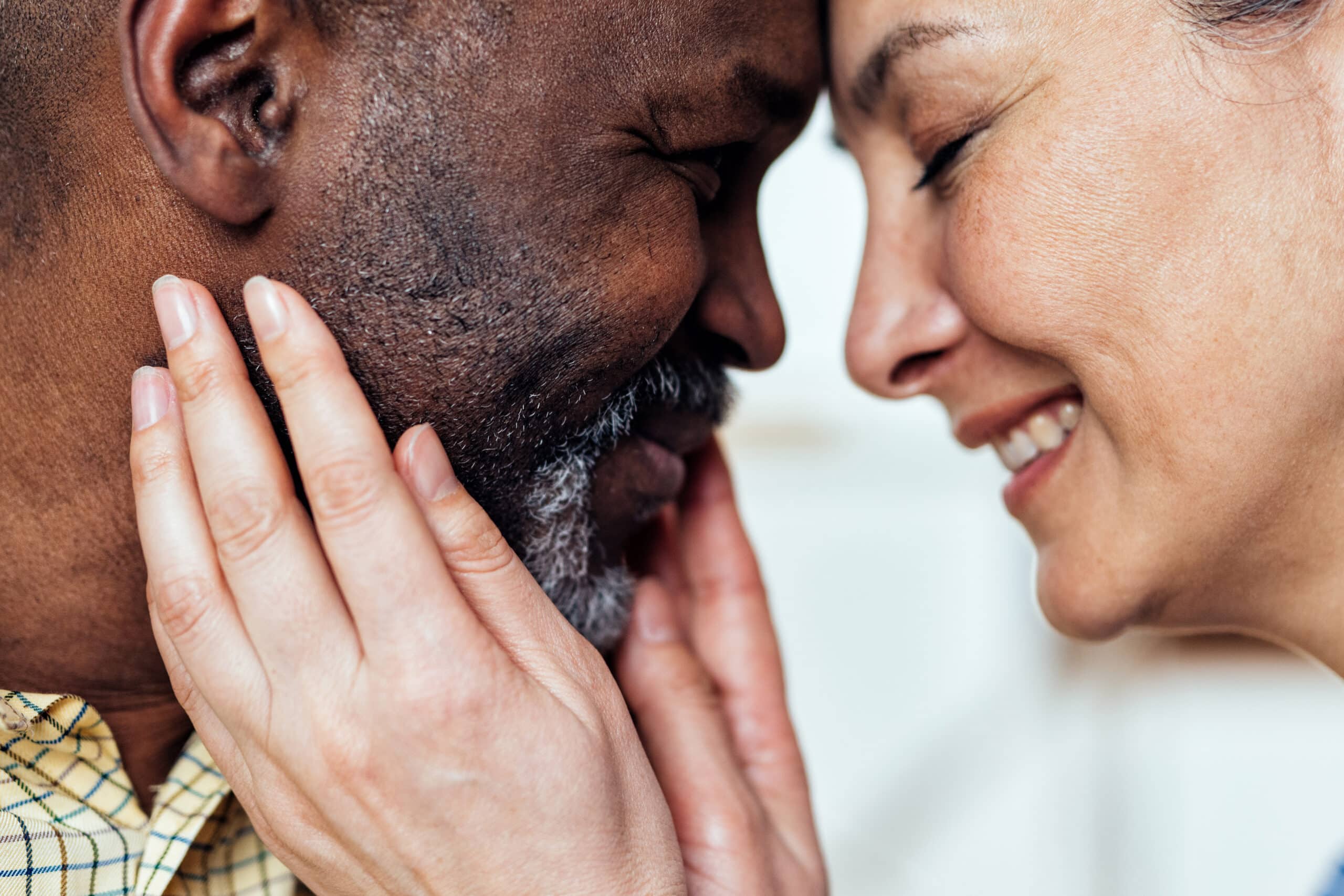 Communication is key:
When one partner is affected with osteoporosis, it impacts both partners in a relationship physically and emotionally. Good communication with your partner is essential; it should be honest and ongoing and include personal beliefs, fears, expectations, and the relationship as a whole. It will ease and support a transition to a new type of sexuality. A technique or a position may not be acceptable to both partners, as some positions may put too much pressure on the partner's osteoporotic bones. These intimate details, unique to each couple, need to be discussed before adaptations can be made with respect to pain and fracture risk.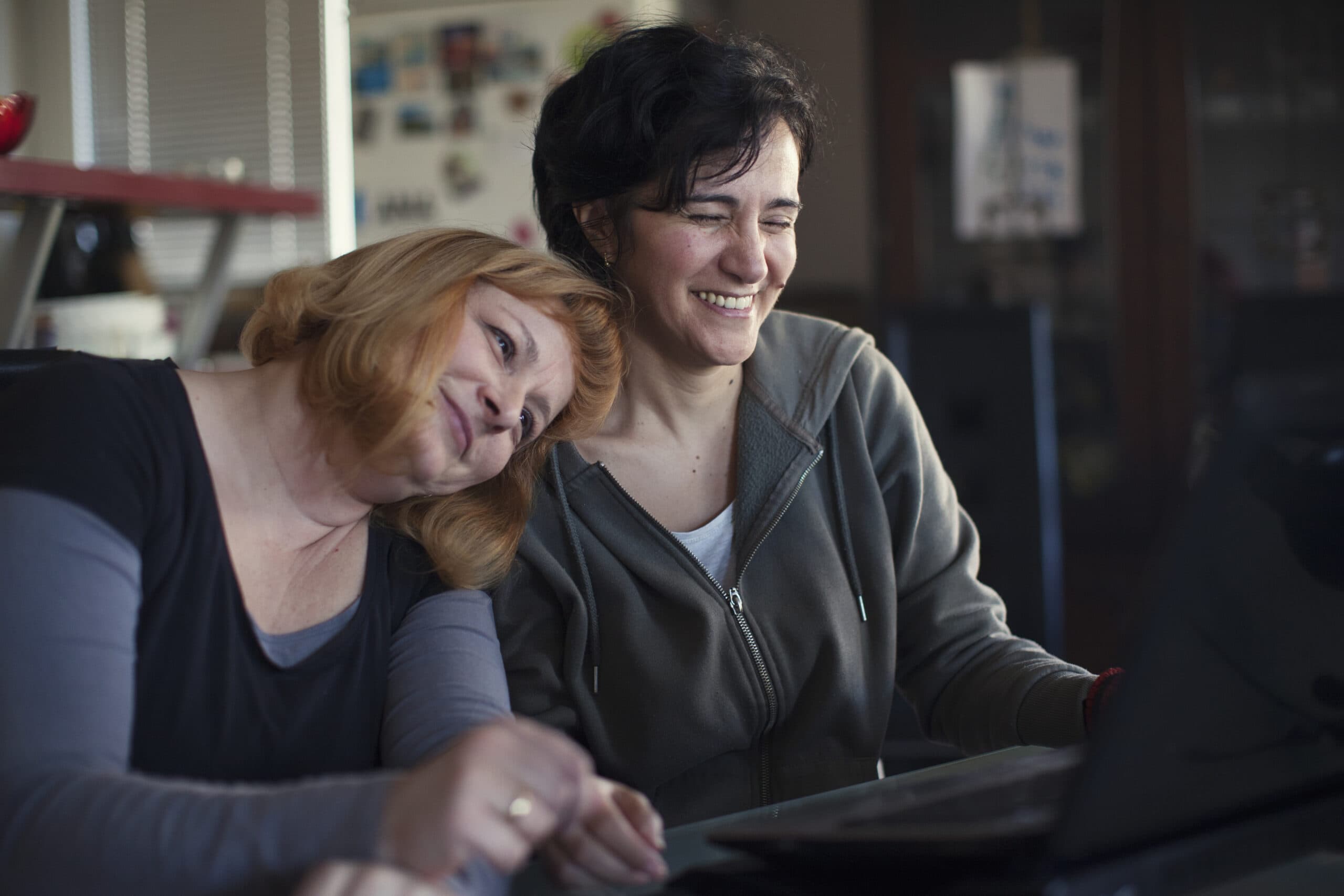 Important details to discuss with your partner include:
Fears: Fear can act as a barrier to intimacy and sexual activity. Partners may have fear around rejection of intimacy. Many people fear rejection from a partner who perceives or experiences a decline in affection or intimacy. You may also fear getting hurt or hurting your partner with certain positions. There is also the fear of performance failure due to medications, depression, anxiety, and other factors.

Your partner may have the same fear as you. It is good to share your thoughts and feelings so that both you and your partner can help each other navigate these fears.
Self-image: Living with osteoporosis can make us feel less attractive and less confident in our bodies. We may not want to be intimate with our partner if we are not comfortable in our own skin.

You may be both surprised and delighted to find that your partner still finds you as sexy as ever and looks forward to the increased intimacy that overcoming these challenges together will bring.
Pain: The severity of osteoporosis, fractures, aches, and poor mobility can impact your sexuality and/or intimacy.

Be creative, use any safe additional support that might help and go beyond intercourse.
Find positions that are safe and more comfortable for everyone involved depending on the severity of the osteoporosis and the fracture risk – avoid putting too much pressure on osteoporotic bones.
Talk about your fears and concerns with your partner. Recognize that there has been a change and move towards realistically accepting these changes in your life.
Know that it may take time and support from your healthcare provider, your family, and friends but you can handle the change. Turn this journey into a fun adventure. And know, too, that your worth as a human being has not diminished because you cannot do everything you used to be able to do. If you are having difficulty discussing these issues with your partner, try putting your thoughts on paper. Identify the challenges as you see them.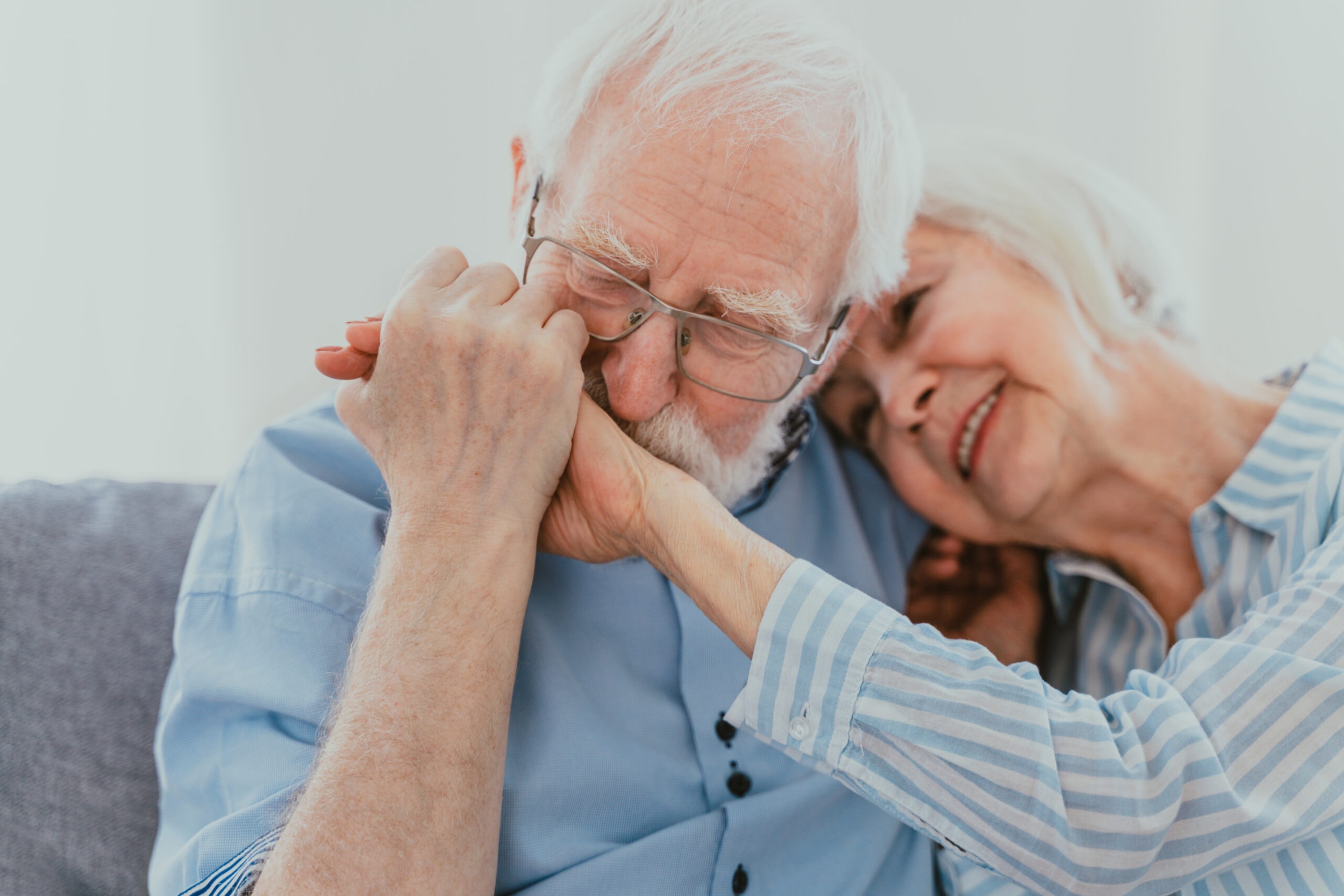 For example, what is interfering with your intimate or sexual activity? Then share your thoughts. It is important to talk about what you miss. Talk about what your needs were before your diagnosis, and how these needs may have changed. Talk about what you and your partner can still hope to get out of the relationship. Find out how your partner feels about the changes in your body.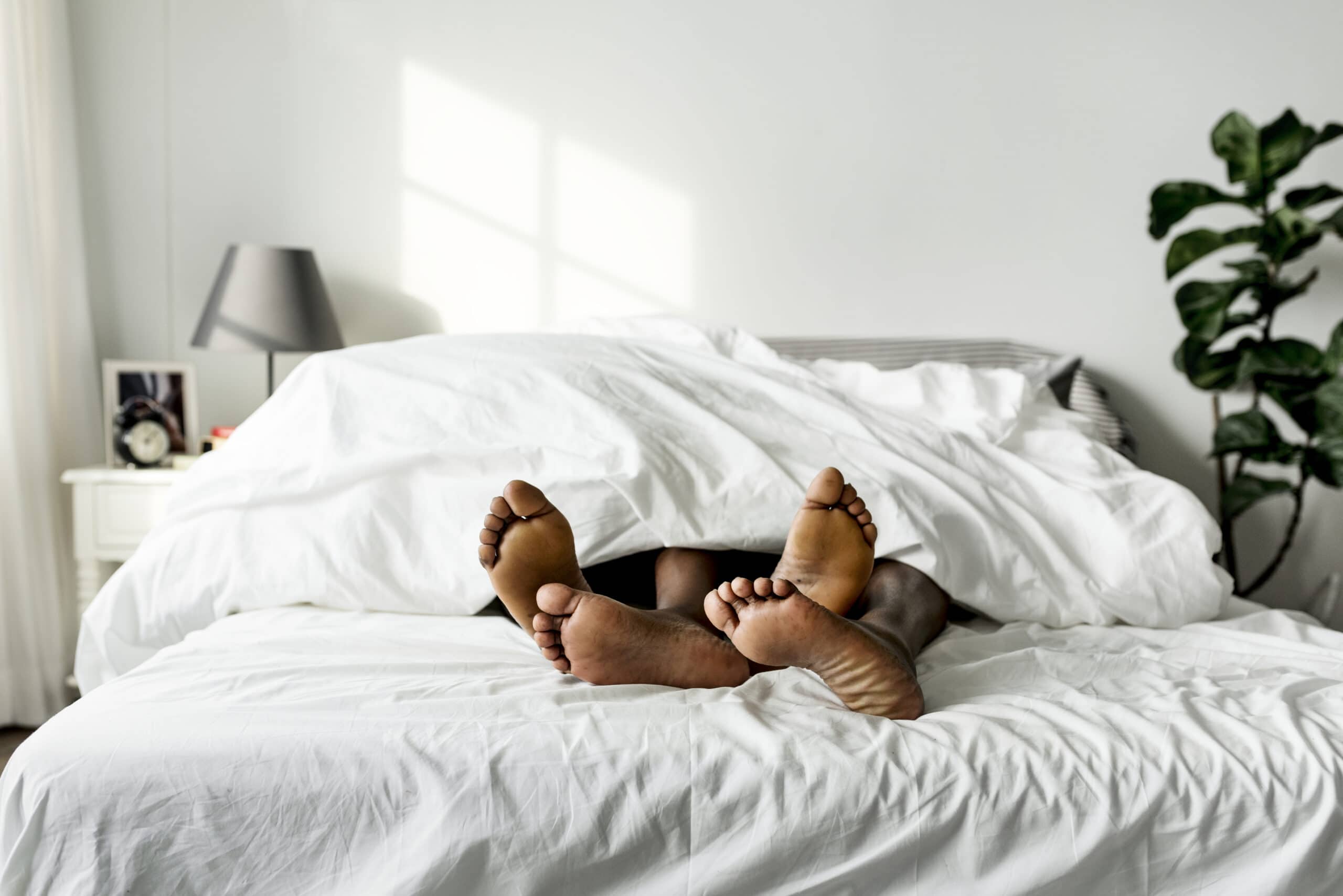 Remember that sexuality and intimacy are not just about having sex. There are many other satisfying ways to be both sexual and intimate. You may need to do some problem-solving to identify these other ways. You may also consider talking to a healthcare professional to help you navigate intimacy and sex with osteoporosis. Often just holding, massaging, kissing, or caressing can be pleasurable and create a feeling of intimacy. Many of us believe that good, passionate sex must be spontaneous, but many experts advise that planned sex is just as rewarding. Planning is often essential for people living with chronic pain or experiencing fatigue that may result from the pain. Consider the time of day when you are most likely to feel energized and the time when your medications may be providing the best pain relief. Make this journey of discovery part of the fun.
---
Credit: COPN, the Canadian Osteoporosis Patient Network is the patient arm of Osteoporosis Canada, a national network of people living with osteoporosis.
Get Unbreakable, COPN's e-newsletter.