New OC National FLS Implementation Lead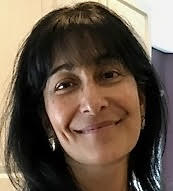 Osteoporosis Canada is pleased to announce that effective November 1, 2023 Dr. Sonia Singh will be joining the organization as the new OC National FLS Implementation Lead, previously known as the FLS Chief Scientific Officer.
Dr. Singh is a hospitalist physician and osteoporosis consultant based at Peace Arch Hospital (PAH) in White Rock, as well as the medical lead for British Columbia's first FLS and Fraser Health's Healthy Bones Clinic at PAH.
She worked for 25 years as an Emergency Room physician and frequently cared for patients presenting with repeated fractures related to osteoporosis. Dr. Singh has been a champion for FLS (Fracture Liaison Service) since 2012.
Dr. Singh has been successful with a number of research grant awards in the area of osteoporosis and fall prevention, including an Implementation Science Team grant from Michael Smith Health Research BC for "Breaking the cycle of recurrent fracture: Scaling up a secondary fracture prevention program in Fraser Health to inform spread across British Columbia". She is the Peace Arch Hospital Foundation Health Research Champion and holds academic appointments as Clinical Assistant Professor, Faculty of Medicine, UBC and Adjunct Professor, Faculty of Health Sciences, SFU.
In addition, she is a member of the Scientific Advisory Committee of Osteoporosis Canada, the co-chair of the Fragility Fracture Network Special Interest Group in Secondary Fracture Prevention, and the co-chair of the BC Coalition of Osteoporosis Physicians FLS Special Interest Group.
In 2015, Dr. Singh was awarded a Fraser Health Above and Beyond Award for Evidence Based Practice and in 2022 was presented with the Osteoporosis Canada's Community Backbone Award.
OC MAKES THE NEWS – RECENT ITEMS
CIHR Institute of Aging Award Winners for 2022-2023
Latest News CIHR Institute of Aging Award Winners for 2022-2023 November 7, 2023 Congratulations to Dr. Alexandra Papaioannou, member of the Osteoporosis Canada Scientific Advisory Council (SAC) is one of […]
A New Clinical Practice Guideline for management of osteoporosis and fracture prevention in Canada
Latest News A New Clinical Practice Guideline for management of osteoporosis and fracture prevention in Canada October 10, 2023 On October 10, 2023, a new guideline on managing osteoporosis to […]
New OC National FLS Implementation Lead
Osteoporosis Canada is pleased to announce that effective November 1, 2023 Dr. Sonia Singh will be joining the organization as the new OC National FLS Implementation Lead, previously known as […]