CIHR Institute of Aging Award Winners for 2022-2023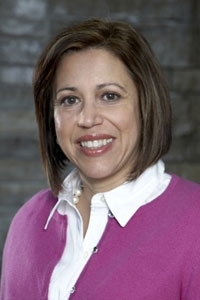 Congratulations to Dr. Alexandra Papaioannou, member of the Osteoporosis Canada Scientific Advisory Council (SAC) is one of the recipients of The 2023 CIHR Institute of Aging Betty Havens Prize for Knowledge Mobilization in Aging.
The CIHR Institute of Aging Betty Havens Prize for Knowledge Mobilization in Aging honors Betty Havens, a leading gerontologist who was committed to improving the lives of seniors with notable achievements in health services research on the aging process. This prize, based on nominations of applicants by peers, teams or organizations, recognizes an individual, team or organization that has advanced the mobilization of research in aging at a local or regional level.
Dr. Alexandra Papaioannou is a Professor of Medicine (Division of Geriatrics) at McMaster University, a Geriatric Medicine Specialist at Hamilton Health Sciences and Executive Director of the Geras Centre for Aging Research. She holds a Tier 1 Canada Research Chair in Geriatric Medicine and Healthy Aging. She is the lead clinician-scientist of the Canadian Geriatrics Society Frailty working group and a member of the Global Frailty Network.
Dr. Papaioannou is the Chair of the Regional Geriatric Program Central and past Director of the Division of Geriatric Medicine at McMaster University. She has 396+ peer-reviewed publications, 19 book chapters and 417+ published abstracts (h-index 76; 24,629+ citations). She has mentored 125+ research trainees from undergraduate to post-doctoral fellows, many of whom have received nationally-funded awards. Her program of research is focused on bringing the best research evidence to the frontlines of care for older adults to age with dignity and independence.
Congratulations to Dr. Papaioannou.
OC MAKES THE NEWS – RECENT ITEMS
CIHR Institute of Aging Award Winners for 2022-2023
Latest News CIHR Institute of Aging Award Winners for 2022-2023 November 7, 2023 Congratulations to Dr. Alexandra Papaioannou, member of the Osteoporosis Canada Scientific Advisory Council (SAC) is one of […]
A New Clinical Practice Guideline for management of osteoporosis and fracture prevention in Canada
Latest News A New Clinical Practice Guideline for management of osteoporosis and fracture prevention in Canada October 10, 2023 On October 10, 2023, a new guideline on managing osteoporosis to […]
New OC National FLS Implementation Lead
Osteoporosis Canada is pleased to announce that effective November 1, 2023 Dr. Sonia Singh will be joining the organization as the new OC National FLS Implementation Lead, previously known as […]