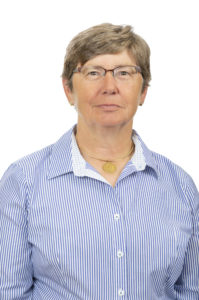 Osteoporosis Canada is pleased to share that long-time volunteer Dr. Hilary Jaeger is one of three leaders recognized as Honorary Fellows of the Royal College for her transformative contributions to health care and medical education.
Dr. Jaeger has been an ardent supporter and given her time in several capacities over the past decade to Osteoporosis Canada. She joined the Board of Directors in 2011 and served on various board committees, culminating in becoming Board Chair from 2015-2017. Dr. Jaeger also chaired the Strategic planning committee leading the completion of the OC Strategic Plan for 2016-2019.
Additionally, Dr. Jaeger's contribution to the Fracture Liaison Service (FLS) program has been nothing short of outstanding, beginning with her role as part of the FLS Working Group which was responsible for the development of OC's FLS Toolkit and continuing her service as Chair of the FLS Audit Committee and as a member of the FLS Advisory Committee. She continues to support all things related to FLS and recently presented a webinar, entitled, Economic and Business case for FLS.
Congratulations to Dr. Jaeger.