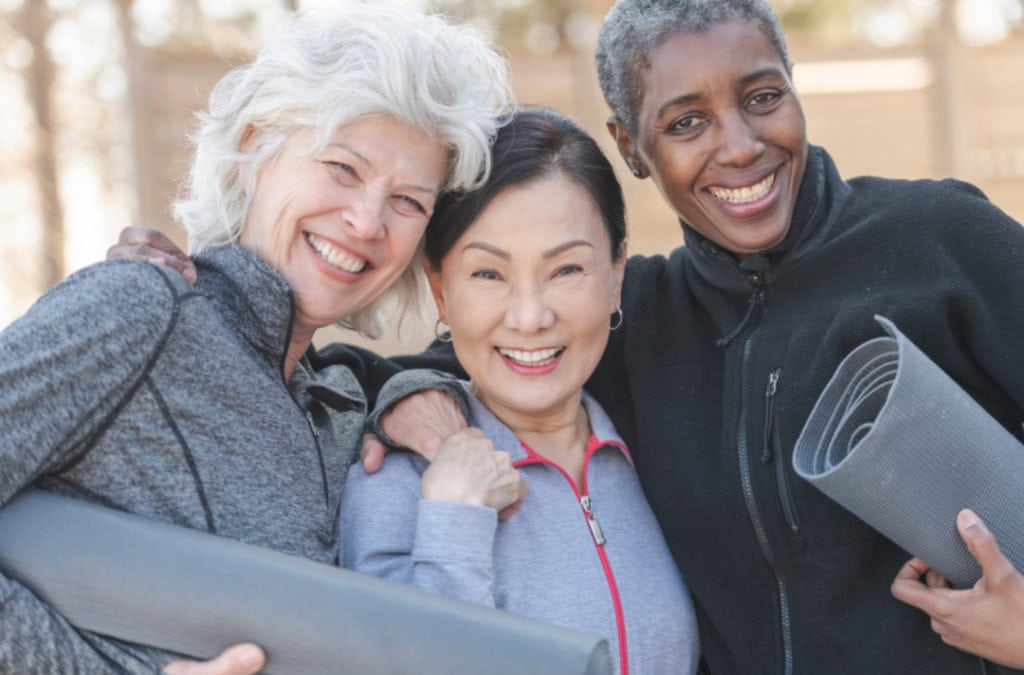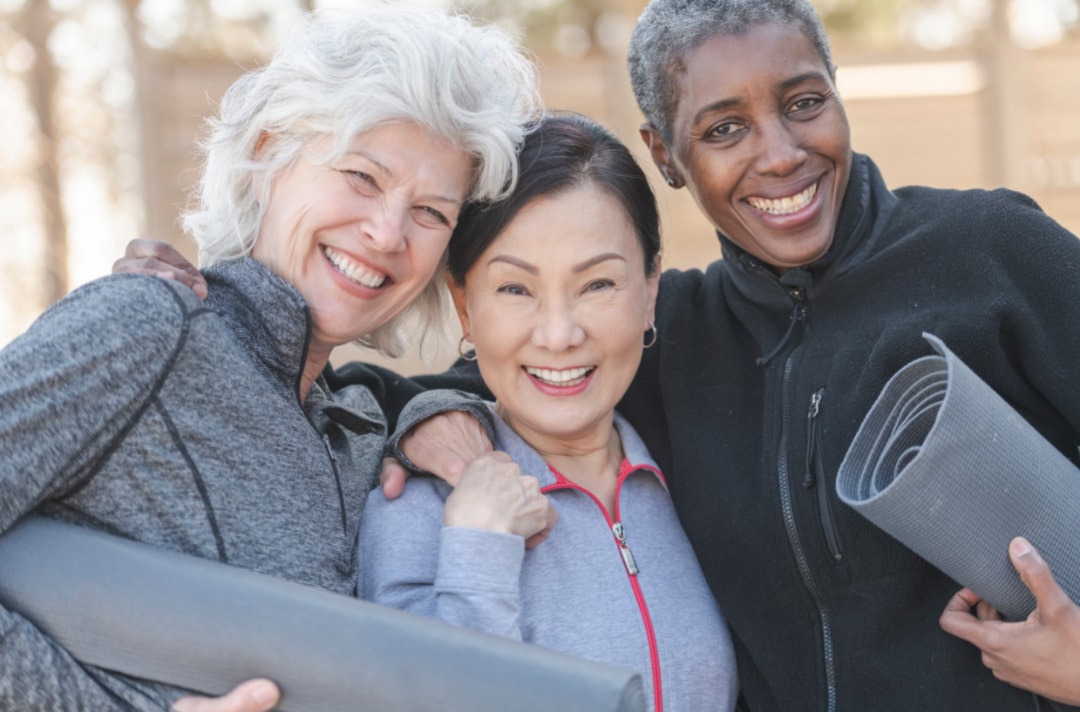 One of the most common questions I get from people with a new diagnosis of osteoporosis is can I do yoga? Yoga is defined as "a system of physical postures, breathing techniques, and sometimes meditation derived from yoga but often practised independently especially in Western cultures to promote physical and emotional well-being." While yoga has many benefits to mind, body and spirit, there are some postures that might not be safe for people with osteoporosis.
Some people may be worried about the yoga practice they have been doing for many years, while others may be wondering about starting yoga to become more active. Below you will find general guidelines for people thinking about starting yoga and those who have some experience, including what to look for in a yoga class and instructor.
THE RISKS AND BENEFITS OF YOGA FOR PEOPLE WITH OSTEOPOROSIS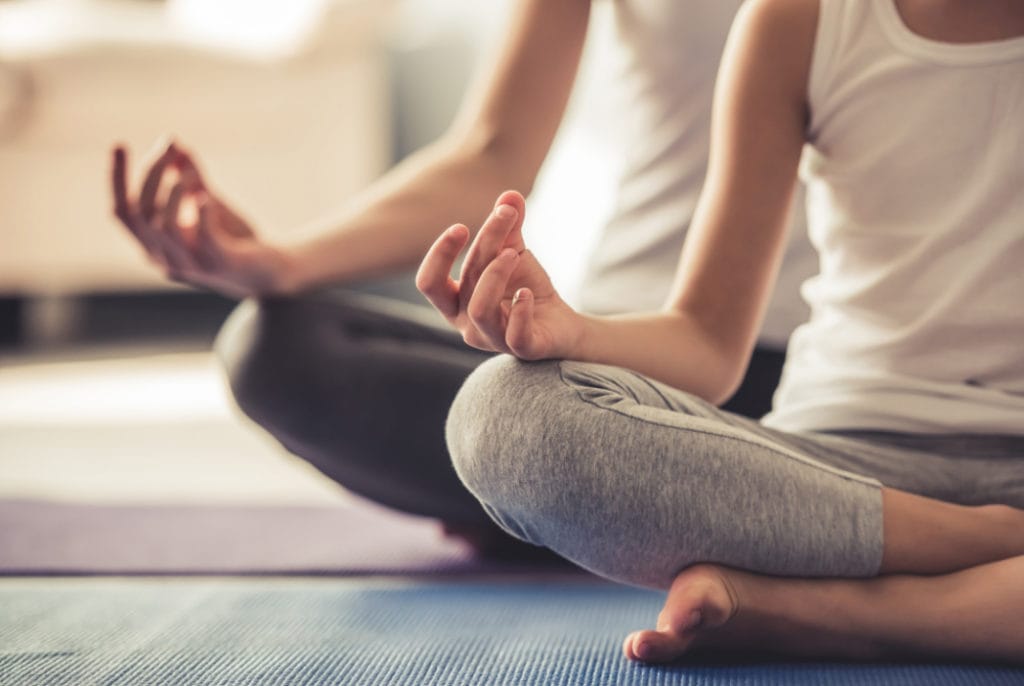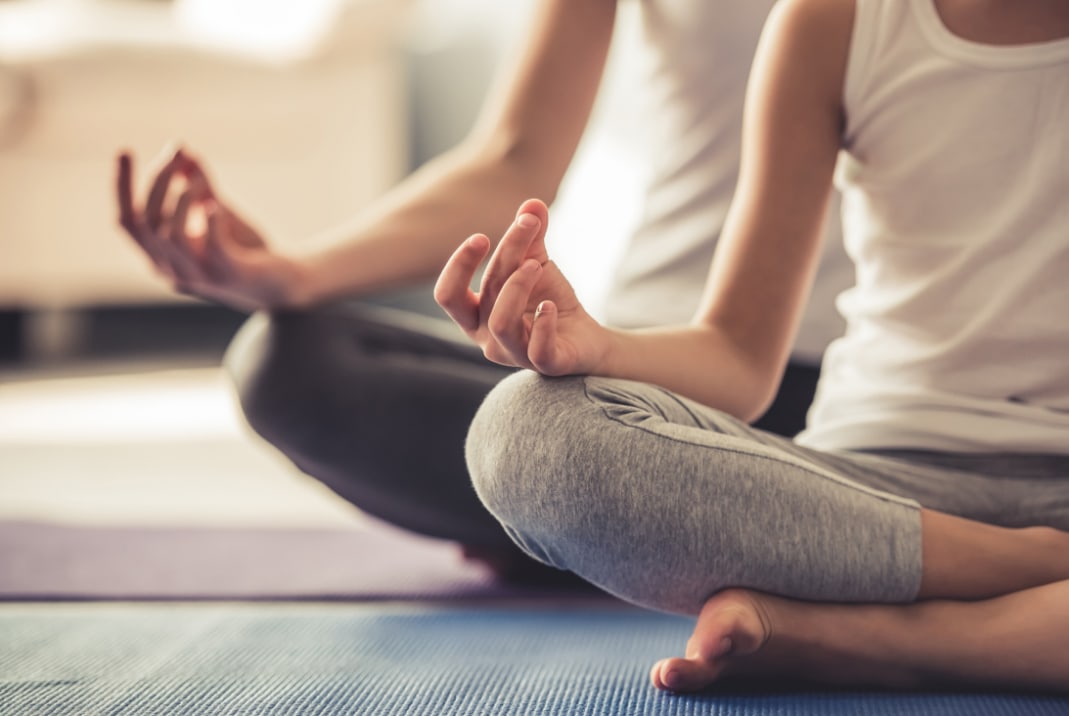 Like all activities, there are risks and benefits of practising yoga. One risk of yoga can be to experience a fracture.
A fracture could happen when you are doing movements that could pose a risk such as the seated twist and pigeon pose, or if you were to fall. There have been case reports of people with osteoporosis experiencing fractures during yoga. On the other hand, yoga may benefit your quality of life and has been shown to improve balance for people with osteoporosis. However, there is not enough good evidence to say that yoga improves bone mineral density. Based on your own health and abilities, you need to decide if practising yoga is right for you. If you decide yoga is right for you, you also need to be sure to modify riskier positions.
OVERALL PRINCIPLES FOR A SAFE YOGA PRACTICE WITH OSTEOPOROSIS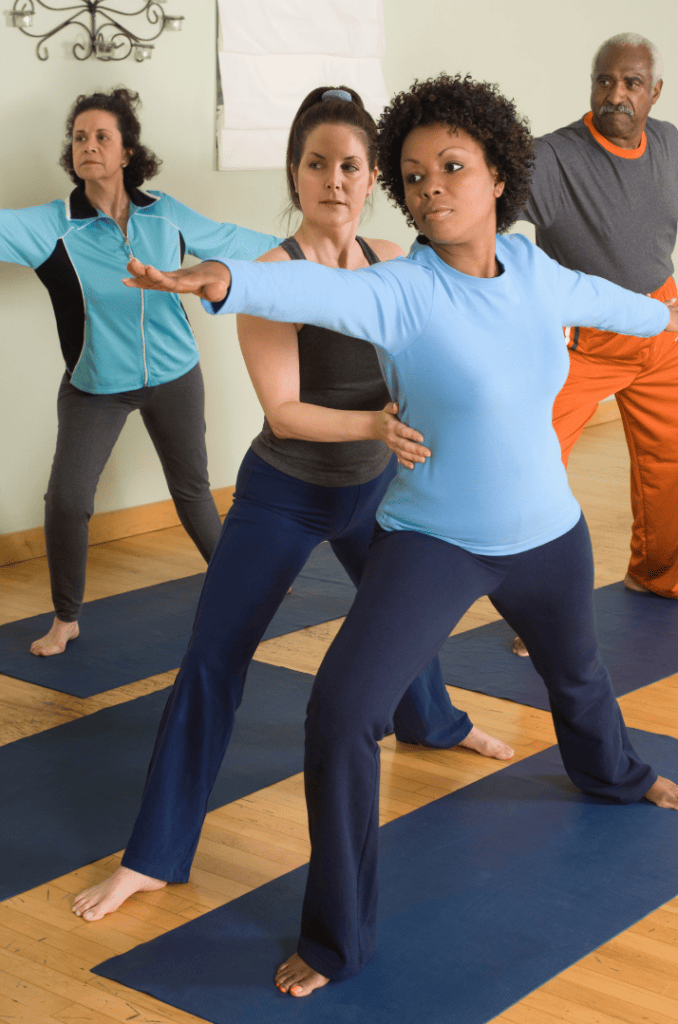 Tip 1: Consult a physiotherapist if you are new to yoga, have a history of spine fractures, or you are feeling uncertain about what to do. It is especially important to find a physiotherapist who has training for working with people with osteoporosis. Bone Fit™ is a training program for exercise professionals, like physiotherapists, who work with people with osteoporosis. You can find a Bone Fit™ trained physiotherapist using the Bone Fit™ locator by visiting the website.
Tip 2: Seek out a yoga class designed for people with osteoporosis and other health conditions (e.g., osteoarthritis) and ensure your instructor has proper training for working with this population. Yoga instructors can also become Bone Fit™ trained and you can check the locator here. You should also make sure your yoga instructor is certified. Certified instructors are listed on registries such as Yoga Alliance.
Tip 3: Make sure your yoga instructor knows you have osteoporosis so they can give you the appropriate modifications throughout the class. If they don't know, they won't be able to help you practise safely.
Tip 4: Focus on controlled movements and less on intensity of the postures. Yoga is not about competition between you and the person on the mat beside you, so work at your own level and pace. Injuries can occur when you try to force yourself into extreme positions.
HERE ARE SOME THINGS YOU CAN THINK ABOUT THROUGHOUT YOUR YOGA PRACTICE TO HELP KEEP YOU SAFE:
Keep your balance steady: Focus on one point with your eyes and maintain firm contact with a support object (wall, ground, steady chair) with your feet and/or hands.
Keep good alignment: Try to keep your spine as tall, lengthened and as straight as possible throughout each posture and transitions between postures.
For more information on exercise for bone health and managing osteoporosis click here.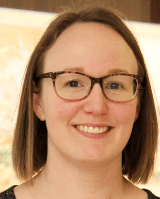 WRITTEN BY
Dr. Caitlin McArthur
Registered Physiotherapist, PhD
As featured in COPN's Unbreakable Issue 13