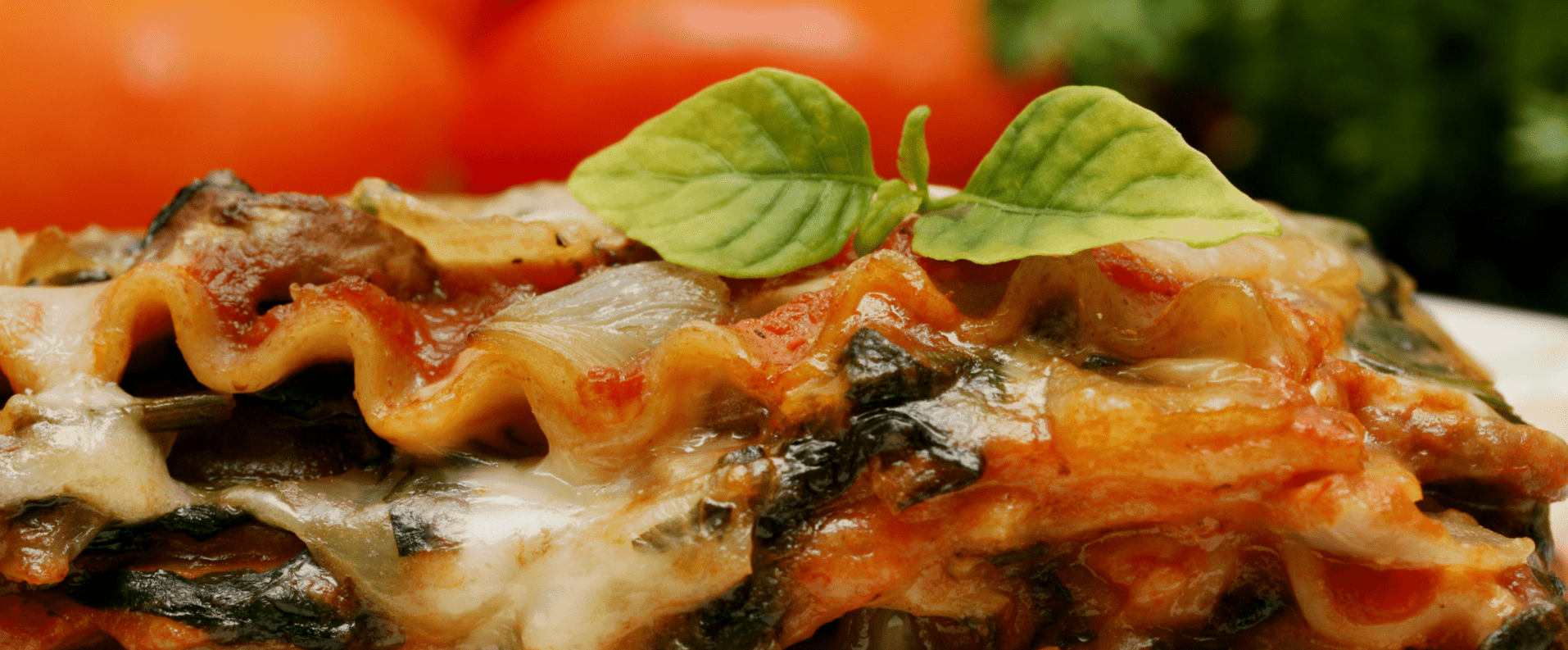 Prep Time:
20 mins
Cook Time:
3 to 4 hours on High, 6 to 8 hours on Low
Serves:
8
Ingredients
Lasagna couldn't get easier than putting it in the slow cooker. Perfect when you come home from work to enjoy a hot meal with your family. Try adding other greens or cooked vegetables for a twist of flavours.
8 oz (227 g) extra lean ground beef or turkey
1 onion, finely chopped
3 cloves garlic, minced
2 tsp (10 mL) dried oregano
1/4 tsp (1 mL) hot pepper flakes
1 jar (700 mL) tomato passata (strained tomatoes)
1 cup (250 mL) water
10 whole wheat lasagna noodles
1 tub (500 g) 1% cottage cheese or ricotta
1 pkg (5 oz/142 g) baby spinach, chopped
1/4 cup (60 mL) chopped fresh basil or parsley
2 tbsp (30 mL) grated Parmesan cheese
1/2 cup (125 mL) shredded part skim mozzarella
Preparation
Lightly spray inside of slow cooker with cooking spray.
In a large nonstick skillet, brown beef breaking up with spoon. Scrape out beef into a colander and let drain. Wipe out skillet and return to medium heat; cook beef, onion, garlic, oregano and hot pepper flakes for 5 minutes or until softened. Add passata and water and remove from heat.
In a bowl, stir together cottage cheese, spinach, basil and Parmesan cheese.
Spread some of the meat sauce over bottom of slow cooker. Lay lasagna noodles in a single layer, breaking as necessary to fit. Top with 1/4 of the sauce and one third of the cheese mixture. Repeat layers twice ending with meat sauce on top. Cover and cook on Low for 6 to 8 hours or on High for 3 to 4 hours. About 15 minutes before serving lasagna, sprinkle mozzarella over top, cover and let cook on Low until melted.
Nutritional Information (per serving)
Calories
184
Fat
5g
Saturated
4g
Trans
0g
Cholesterol
31mg
Sodium
296mg
Carbohydrate
11g
Fibre
2g
Sugars
7g
Protein
18g
Vitamin A
36%
Vitamin C
18%
Calcium
22%
Iron
20%
*The percentage of calcium is based on the Osteoporosis Canada's daily calcium requirement for people under 50 years of age of 1000 mg.
Osteoporosis Canada's position on nutrition for healthy bones focuses on calcium and vitamin D while stressing a well-balanced diet which includes fiber and whole grains, vitamins and minerals and protein.