Prep Time:
15 mins
Cook Time:
25 mins
Serves:
4 to 5
Ingredients
Try this vegan "meatball" recipe. Enjoy them on top of pasta, along with tomato sauce and sautéed peppers. To switch things up, you can also serve them as an appetizer, with a tomato sauce dip.
2 Tbsp ground flax seeds (flaxseed meal)
6 Tbsp water
1 Tbsp canola oil
6 garlic cloves, minced
1 onion, finely chopped
2 cans (19 oz /540 ml each) chickpeas, drained, liquid reserved
3/4 cup dry bread crumbs (approx.)
1 tsp each dried parsley and basil
1/2 tsp salt
1/4 tsp black pepper
Preparation
In a small bowl, combine flax seeds and water; let stand for 10 to 15 minutes or until thickened.
Preheat oven to 375°F (190°C).
In a large skillet, heat oil over medium heat. Sauté garlic and onion for 5 minutes.
In a food processor, process chickpeas until finely ground. Add onion mixture, flax mixture, bread crumbs, parsley, basil, salt and pepper; process until mixture forms a dough-like texture. If mixture is too moist, add more bread crumbs, 1 Tbsp at a time; if mixture is too dry, add a little reserved chickpea liquid until mixture holds together when squeezed.
Working with 2 Tbsp of the bean mixture at a time, roll into 15 or 16 balls and place on a lightly greased or parchment-lined rimmed baking sheet.
Bake for 15 minutes. Turn balls over and bake for 10 minutes or until lightly browned.
Stand Time: 10 minutes


Tip: If you are not vegan, you can use a large egg in place of the flaxseed.
Nutritional Information (per serving)
Calories
360
Fat
10g
Saturated
1g
Cholesterol
0mg
Sodium
810mg
Calcium
140mg
Carbohydrate
55g
Fibre
12g
Sugars
9g
Protein
15g
Vitamin A
0%
Vitamin C
5%
Calcium
14%
Iron
18%
*The percentage of calcium is based on the Osteoporosis Canada's daily calcium requirement for people under 50 years of age of 1000 mg.
Osteoporosis Canada's position on nutrition for healthy bones focuses on calcium and vitamin D while stressing a well-balanced diet which includes fiber and whole grains, vitamins and minerals and protein.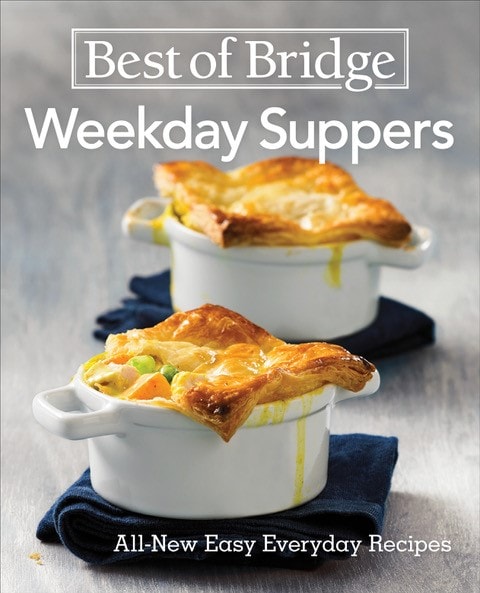 Recipe from
Best of Bridge Weekday Suppers,
Published by Robert Rose 2018