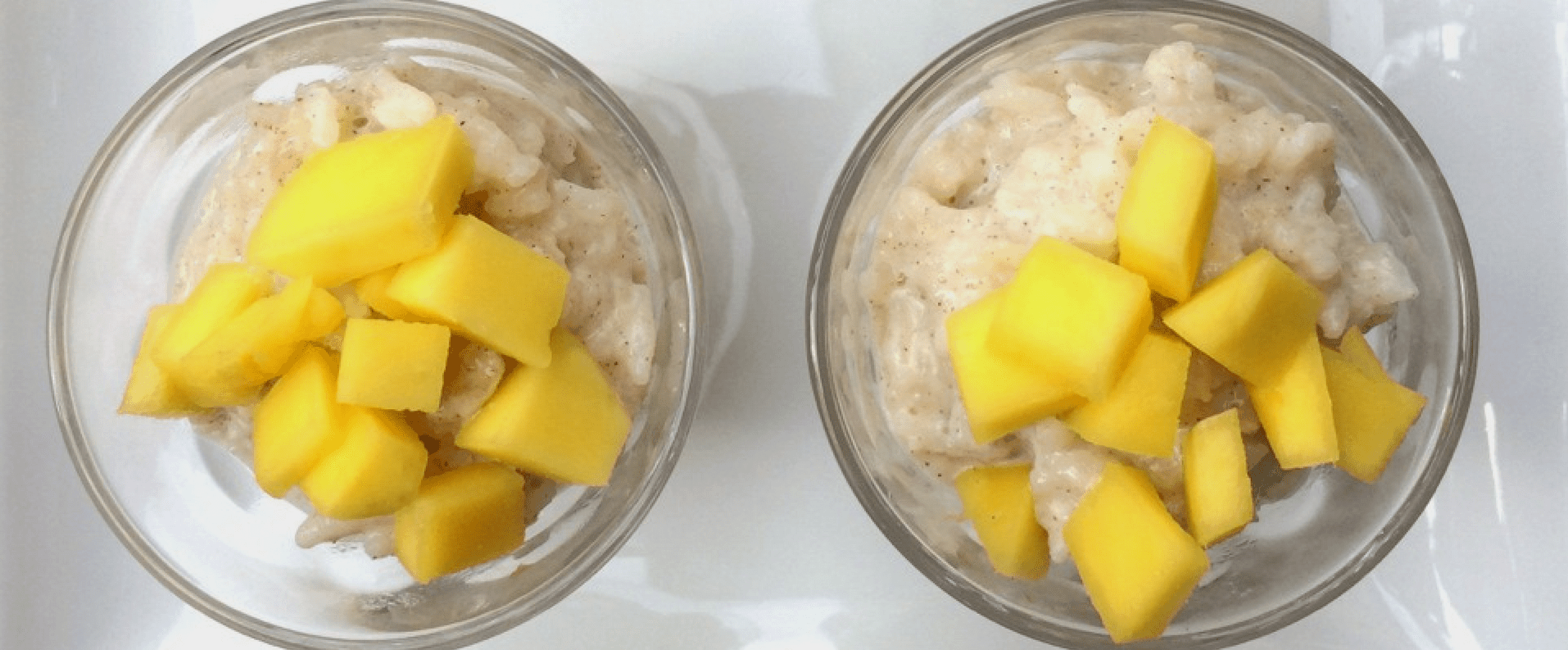 Prep Time:
5 mins
Cook Time:
30 mins
Serves:
4
Ingredients
Using basmati rice adds a special fragrance to rice pudding. This is a true comfort food that warms the heart and definitely the soul. Try serving this rice pudding with other favourite fruits like strawberries or peaches.
3 cups (750 mL) enriched vanilla soy or rice beverage or milk
1/2 cup (125 mL) basmati rice
3 tbsp (45 mL) granulated sugar
1 tsp (5 mL) vanilla
1/2 tsp (2 mL) ground cinnamon or cardamom
1 mango, peeled and thinly sliced
Preparation
In heavy saucepan bring soy beverage and rice to boil over medium heat. Reduce heat to low and cover and cook for about 30 minutes or until most of the liquid is absorbed. Stir in sugar, vanilla and cinnamon.
Divide into custard cups and top with sliced mango.
Nutritional Information (per serving)
Calories
278
Fat
3g
Saturated
0g
Trans
0g
Cholesterol
0mg
Sodium
69mg
Calcium
159mg/16%
Carbohydrate
56g
Fibre
2g
Sugars
30g
Protein
8g
Vitamin A
4%
Vitamin C
30%
Iron
6%
*The percentage of calcium is based on the Osteoporosis Canada's daily calcium requirement for people under 50 years of age of 1000 mg.
Osteoporosis Canada's position on nutrition for healthy bones focuses on calcium and vitamin D while stressing a well-balanced diet which includes fiber and whole grains, vitamins and minerals and protein.