Who We Are
Osteoporosis Canada is the only national organization serving people who have, or are at risk for, osteoporosis. The organization works to educate, empower and support individuals and communities in the risk-reduction and treatment of osteoporosis.
We were the world's first organization dedicated to osteoporosis, the first to establish guidelines for long-term treatment and exercise, and the first to introduce fracture risk assessment.
With your help, we teach Canadians how to improve their bone health so osteoporosis can never take hold. We support those already diagnosed, and work to improve their quality of life. And we pursue research and treatment breakthroughs that keep more people healthy. Together, we will help make Canadians unbreakable.
VISION
A Canada without osteoporotic fractures.
MISSION
Osteoporosis Canada supports Canadians living with Osteoporosis by:
Educates Canadians about Osteoporosis
Advocates for optimal Osteoporosis care
Invests strategically in Osteoporosis research
Services to Individuals with Osteoporosis and the Public
Osteoporosis Canada provides medically accurate information to patients, health care professionals and the public. Services to individuals with osteoporosis and the public include free publications, a bilingual toll-free information line, educational programs and referrals to self-help groups and community resources, as well as this web site.
Our Commitment to Accessibility – Accessibility for Ontarians with Disabilities Act (AODA)

Osteoporosis Canada is committed to excellence in servicing all customers including people with disabilities.
Accessibility for Ontarians with Disabilities Act (AODA)
The Accessibility for Ontarians with Disabilities Act (AODA) became law on June 13, 2005. Under this landmark legislation, the Government of Ontario developed mandatory accessibility standards that identified, removed and prevented barriers for people with disabilities in key areas of daily living.
Integrated Accessibility Standard Policy and Multi-year plan
Osteoporosis Canada is committed to treating all people in a way that allows them to maintain their dignity and independence. We are committed to ensuring that our services and programs are accessible to all members, staff, and volunteers, including those with disabilities. We are committed to meeting the needs of people with disabilities in a timely manner, and will do so by preventing and removing barriers to accessibility and meeting accessibility requirements under the Accessibility for Ontarians with Disabilities Act (AODA). Osteoporosis Canada will continue to phase in the AODA requirements between 2015 and 2025.
Organizational Structure
The organization is governed by a national voluntary Board of Directors. A Scientific Advisory Council, made up of medical and scientific experts from across the country, provides guidance in all medical matters.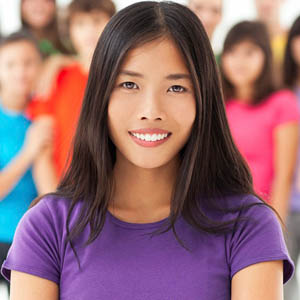 FINANCIAL STATEMENTS
Osteoporosis Canada is committed to being accountable, fiscally responsible and transparent to our supporters, donors and volunteers.