2010 Osteoporosis Clinical Practice Guidelines
Introduction and Overview of the 2010 Osteoporosis Clinical Guidelines
Learn more about these new tools as well as updates in Calcium and Vitamin D recommendations and treatment options in other sections of this site.
Fracture Risk Assessment
We now have two assessment tools for identifying those at risk of fracture, both validated using Canadian data – CAROC 2010 and FRAX
Clinical Approach to Osteoporosis
An introduction to clinical risk factors, ordering a BMD, and when to do biochemical testing.
Integrated Management Model
This algorithm reviews the strategies for fracture prevention and treatment.
Additional Osteoporosis Guidelines Resources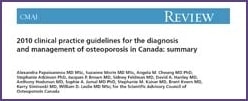 2010 Clinical Practice Guidelines
Access the CMAJ publication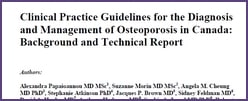 2010 Clinical Practice Guidelines Technical Report
Access the Technical Report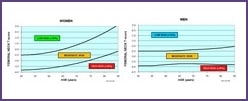 CAROC
Canadian Association of Radiologists and Osteoporosis Canada Risk Assessment tool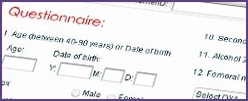 FRAX
On-line calculator of WHO fracture risk assessment tool.