Bone Matters is an ongoing series of interactive forums broadcast live over the Internet. Each forum, led by a Canadian expert in osteoporosis care, will help participants better understand how to prevent the next fracture and live well with osteoporosis.
Topics to be covered include advancements in treatments, exercises for individuals with osteoporosis, bone-friendly nutrition and other issues identified by COPN (Canadian Osteoporosis Patient Network) members as the ones in which they are most interested.
How can I find out about upcoming Bones Matters?
All COPN members are alerted to upcoming forums in COPING, their biweekly newsletter. Not already a member of COPN? Sign up here for the free newsletter and much more. Notices will also be published on the Osteoporosis Canada website and through our social media feeds on Facebook and Twitter.
What do I need to participate? With a computer with a high speed internet connection you can participate in Bone Matters at home, work or even a public library.
MOST RECENT WEBINAR
The Patient Journey
Friday, November 15, 2019
Presenter: Dr. Marla Shapiro C.M.
Moderator: Dr. Famida Jiwa, President and CEO, Osteoporosis Canada
In this webinar, you will
Become familiar with the patient journey
Understand the importance of knowing what a fracture can mean to you
Dr. Marla Shapiro is a family physician, health journalist for CTV, Canada AM and The Globe and Mail, author, and Associate Professor at the University of Toronto.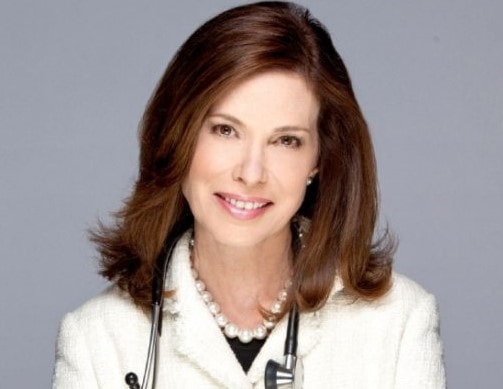 Presenter: Nese Yuksel BSc Pharm, Pharm D, FCSHP, NCMP
Professor, Faculty of Pharmacy and Pharmaceutical Sciences, University of Alberta
Aired: Wednesday, September 18, 2019
Click here to access the presentation
Click here to access the presentation slides (PDF)
Fracture Risk Assessment: From Basics to Baffling
Presenter: William D. Leslie MD, MSc, FRCPC
Professor, Department of Medicine, Department of Radiology, University of Manitoba
Aired: Wednesday, June 5, 2019
Click here to access the presentation
Click here to access the presentation slides (PDF)
Presenter: Stephanie Atkinson, PhD, DSc(Hons), FCAHS
Professor, Department of Pediatrics, McMaster University, McMaster Children's Hospital
Aired: March 20, 2019
Click here to access the presentation
Click here to access the presentation slides (PDF)
Ostéoporose: Foire aux questions (en français)
Presenter: Suzanne Morin, MD, MSc, FRCP
Aired: November 21, 2018
Cliquez ici pour la presentation archivé
Cliquez ici pour les diapositives de presentation (PDF)
Aired: June 28, 2018
Presenter: Wendy E. Ward, PhD
Click here to access the presentation slides (PDF)
Previous Public Education Forum presentation topics (archives no longer available):
The Serious Side of Gravity: Prevention of Falls and Fractures, by Fabio Feldman, PhD
Getting the Most of Your Healthcare Appointment, by Andrea Martin and Darren Robbins
Travelling with Osteoporosis, by Maureen Ashe and Dolores Langford
Healthy Eating for Healthy Bones, by Diana M. Steele, R.D
Bone Matters – Take charge of your bone health, by Dr. Marla Shapiro
Treatments of Osteoporosis: Expected Benefits, Potential Harms and Drug Holidays, by Dr. Suzanne Morin
Are You to Fit to Fracture? New exercise and physical activity recommendations for individuals with osteoporosis, by Dr. Lora Giangregorio
You Can Prevent Falls and the Injuries they Cause, by Dr. Vicky Scott
Men and Osteoporosis: So you think it can't happen to you?, by Dr. Jonathan Adachi