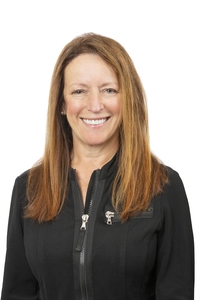 Linda Annis

Chair | 
Surrey, BC
Linda Annis is a proud resident of Surrey where she has lived for the past 18 years.  She was recently elected City Councillor and serves on the following committees: City of Surrey Finance Committee, City of Surrey Public Safety Committee, City of Surrey Audit Committee, City of Surrey Parks and Recreation Committee, City of Surrey Heritage Advisory Commission – Chair, and SAFE Program Leadership Group.
Linda is also the Executive Director of Metro Vancouver Crime Stoppers.   Prior to this, she held several senior marketing and communications roles in both the corporate and not for profit sectors.
Passionate about her work within the community, she is actively involved in various community groups including the Board of Directors for Zajac Ranch for Children (Chair), the Board of Directors for Osteoporosis Canada (Vice-chair), and serves as a Director of Semiahmoo House.
Linda is a member of the Order of St. John and serves on the Kwantlen College Criminology Curriculum Advisory Committee.
Linda is a recipient of the Queen's Diamond Jubilee medal for her volunteer service.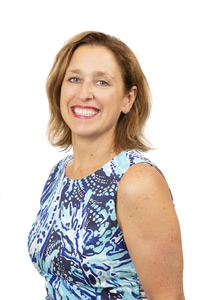 Jeannette Briggs

Vice-Chair | 
Oakville, ON
Jeannette Briggs has held a wide-range of jobs within Corporate Finance – Head of Internal Audit, Director Corporate Planning (Strategy, Enterprise Risk, Performance Measures, Regulatory Affairs and Government Relations) and is currently the Director of Settlements overseeing the $18.5 billion dollars of financial transactions in Ontario's electricity market. She is a member of her company's pension management committee. She was previously a board member at the Oakville Parent Child Centre in Oakville Ontario and currently volunteers her time at The Compass, a food bank and outreach center in Mississauga Ontario.
Ms. Briggs has a BA Economics from the University of Western Ontario, Honour BA Economics from Glendon Campus, York University, and a MBA from the Schulich School of Business. She is a CPA, CMA and holds a Fellow of Board Governance certification.
Katharine Christopoulos

Director | 
Burlington, ON
As a Senior Principal with the Canadian Accounting Standards Board's staff, Katharine works directly with accounting professionals to develop accounting and financial reporting standards and other guidance. In her role, Katharine works across accounting frameworks by working with public companies, private enterprises and not-for-profit organizations. She also helps in the development of the Canadian Accounting Standards Board's strategic and annual plan.
Katharine is very interested in giving back and has been many years of experience being a volunteer board member for charities and committees of varying sizes. She hopes her unique background and skill set will lend itself nicely to be a Board member on Osteoporosis Canada.
Katharine is a CPA, CA and CPA (Illinois).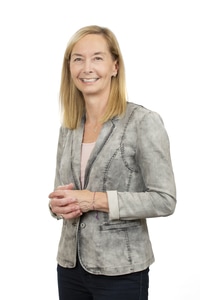 Dr. Heather Frame

Past-Chair | 
Winnipeg, MB
Dr Frame is a family physician in Winnipeg MB, where she has practiced for over 30 years. Her special interests include women's health, osteoporosis and medical education pertaining to osteoporosis. She has been involved with Osteoporosis Canada's Scientific Advisory Council since 2004 and has been on several of its committees.  Locally, she sits on the MB Bone Density Committee and has provided educational sessions on osteoporosis for both the public and health care professionals.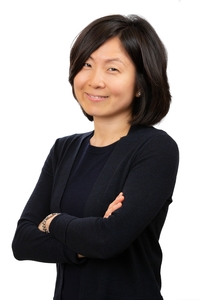 Dr. Sandra Kim

Director | 
Toronto, ON
Sandra Kim is an Assistant Professor of Medicine in the Division of Endocrinology & Metabolism at the University of Toronto.  She is the Director of the Centre for Osteoporosis & Bone Health at Women's College Hospital, and contributes to the Ontario Osteoporosis Strategy in the delivery of osteoporosis care to underserviced communities, as well as inter-professional education through the Ontario Telemedicine Network.  Dr. Kim became the Chair of Osteoporosis Canada's Scientific Advisory Council in 2018, and is currently involved in updating the Canadian Osteoporosis Clinical Practice Guidelines and is the co-chair of the guidelines' pharmacotherapy working group.  She also serves on the Canadian Panel for the International Society for Clinical Densitometry.  Dr. Kim is actively involved in teaching at both the undergraduate and postgraduate levels, and is the recipient of several education awards.  She is the co-chair of the Quality Operations Advisory Committee at Women's College Hospital and her research activities include projects in evaluating outcomes of osteoporosis care delivered by telemedicine and transgender bone health.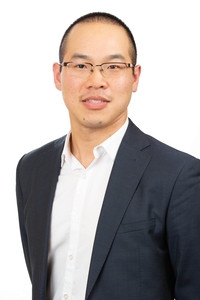 William Chu Kwan

Director | 
Toronto, ON
William is currently an Orthopedic Surgery resident while completing a graduate degree in Biomedical Engineering at the University of Toronto through their Surgeon-Scientist Training Program. His research focuses on improving musculoskeletal health and related conditions through innovative and non-invasive treatments. William holds an MD from McGill University, as well as a BEng in Electrical Engineering.
Prior to medicine, William worked as a telecommunication engineer for a multinational  telecommunications company. Born and raised in Lima, Peru, William has volunteered for numerous causes such as Big Brothers and Big Sisters, and developing programs for seniors at Montreal Royal Victoria Hospital.
Celeste Munger

Director | 
Vancouver, BC
Celeste is a CPA, CMA currently working as Controller for MEC Mechanical Inc., a mechanical construction company in Vancouver British Columbia. She holds a Master of Business Administration from Simon Fraser University, and a Bachelor of Fine Arts Degree from the University of British Columbia. Prior to her business career, Celeste spent 2 years teaching in South Korea and 3 Years teaching in Japan. She has volunteered with her community centre association, with CPABC, and with multiple community theatre groups in the past.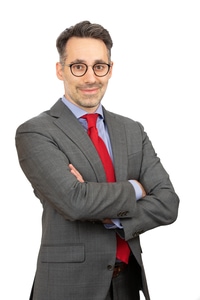 Demetrios Papamanolis

Director | 
Toronto, ON
Jim Papamanolis is a corporate lawyer with extensive experience in the energy sector. His practice focuses broadly on commercial matters relating to energy projects, including project financing, construction, procurement and mergers and acquisitions. Jim holds a BA (Honours) from the University of Toronto and an LL.B. from Queen's University. Jim values and is committed to the important work of Osteoporosis Canada, having a close family member affected by the disease.
Kenneth C.W. Tan

Director | 
Richmond, BC
An advocate for organizational excellence, Kenneth Tan is currently attached to the Faculty of Medicine at the University of British Columbia, managing the innovation and implementation of health educational programs that meet patient and societal needs.
He has been a CFO of public/private sector organizations, including: Transportation Investment Corporation, a BC Crown corporation, where he oversaw the $3.3B Port Mann/Highway 1 Improvement Project. Octopus Cards Limited, a world-class smart card system provider and a regulated deposit taking institution, subsidiary of major public transport providers in Hong Kong.
Following a long career as VP of Corporate Banking at BNP-Paribas (Canada) and Community Area Manager at the Bank of Montreal, other leadership roles included: Executive Director of BC's Ministry of Finance, where he led Crown corporation business cycle and strategic reporting, performance measurement, governance and investment reviews.  Head of Operations of the Hospital Authority Pension Fund Scheme in Hong Kong, where he implemented the restructuring of a US$3.7B public-sector pension plan. Director at the University of Saskatchewan, where he spearheaded strategic initiatives in cost containment, revenue enhancement and enrichment of customer experience.
Mr. Tan has been a Vice-Chair and Board member of several non-profit organizations advancing worthwhile social mandates, and is a mentor with Futurpreneur Canada and SFU's Beedie School of Business. He was a government-appointed trustee of the BC College Pension Plan. Currently, he is a Board Member of VIA Rail Canada Inc. which operates Canada's national passenger rail service, chairing its Major Projects Committee, and is an external member of the Board Governance Committee of the British Columbia Real Estate Association (BCREA).
Mr. Tan was educated at the University of Alberta (B.Com.) and the University of Saskatchewan (MBA). In addition to his F.I.C.B., he completed leadership programs at Columbia Graduate Business School and Harvard Law School respectively.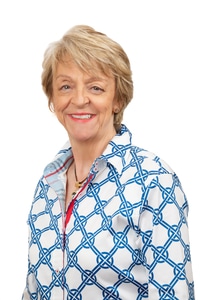 Christine Thomas

Director | 
Ottawa, ON
Crack! Christine Thomas was only 42 when, bending to lift her newborn daughter, she fractured her spine. She had no idea of the painful and transformative road she would have to travel to build stronger bones and reclaim her life from the clutches of Osteoporosis.
Christine is a nationally recognized author and speaker in Canada. Having been a senior negotiator in the Canadian Government and having studied at the universities of Carleton (Honours Bachelor of Commerce), Queen's (Executive MBA) and Harvard (Program on Negotiation), Christine has honed her communication skills.
Christine now uses her valuable skills as a passionate advocate for better bone health around the world. She is relentless at educating others on the prevention and management of this potentially debilitating disease called Osteoporosis.  And when called upon by OC, Christine has lobbied to government officials and politicians to support the work of OC.
In 2002 Christine found a small group of women who wanted to start an Ottawa Chapter. She became their leader and the Ottawa Chapter was born. In the eight-year period she led a team that raised more than
$150,000 for Osteoporosis Canada. Although Christine stepped down as chair in 2010, her passion for educating others on bone health continues.
Christine, the author of Unbreakable: A Woman's Triumph Over Osteoporosis, has won numerous awards (Eleanor Mills Inspiration & Back Bone awards as well as a nomination for a Woman of Distinction award) and is often seen in the Canadian media (radio, TV, newspaper, OC newsletters, website & letters to donors) delivering her messages with the kind of conviction learned only through hard experience. The Scientific Advisory Council of OC endorsed her book & Osteoporosis Canada chose to film her & her inspirational story on DVD.
Christine is a patient representative on a few Scientific Advisory Council Committees including the group developing the OC Guidelines.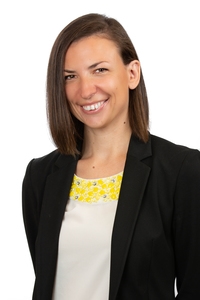 Aida Wahid

Director | 
Toronto, ON
Aida is an Associate Professor of Accounting and Management at the University of Toronto, where she teaches management control and advanced auditing courses in the undergraduate and various graduate programs. Her research agenda is focused on understanding how and under what conditions different monitoring mechanisms, alone or combined, alleviate agency issues facing corporations and eventually, lead to the best financial reporting and business outcomes. Aida's research has appeared in various accounting and management journals.
Prior to joining academia, Aida worked at PricewaterhouseCoopers' Boston office, in the assurance  practice, where she served healthcare and biotech clients. Aida holds Bachelor's and Master's degrees in Economics from Brandeis University, as well as Doctorate in Business Administration from Harvard Business School, and an active CPA license (Massachusetts, USA).